Responsibly and Sustainably
Founded in 1993, Ecobeton is a technological company that provides systems and solutions to the construction industry for products such as concrete, plaster, brick and wood.  Ecobeton is specialized particularly in the field of waterproofing treatments for concrete structures and cementitious overlay for repairs and decorative design.
Specifically, Ecobeton develops and markets products and systems for the total protection of concrete and building materials such as wood, terracotta and stone. It is also specialized in the field of cementitious overlays providing specific solutions for interior design.
The technical training, is an important firm point for the company: the professional training that we organize are dedicated to the operators of the sector, with the aim of spreading the healthy culture in the building sector and guaranteeing high-durability structures and efficiency, for a sustainable development of the territory
The World We Leave to Our Children
Always engages and invests in people potential and processes quality the research on the products, ecological and non-toxic, and the dialogue with the customer are the pivotal points on which the company is founded.
The cutting-edge products and solutions of Ecobeton are based on the specific needs of each customer and are respectful of human being and environment, in support of the philosophy of "Corporate Social Responsibility" which has always been part of its company values.
President – Ecobeton-USA
In the world of sales, two talents are vital to success: the ability to easily develop rapport and focus on exceeding expectations. Throughout my professional career, these two traits have been my calling card. By being transparent in my communications and exceeding the clients expectations, I have been successful in building long term business relationships.
I am a focused and results driven business professional with success in demonstrating management skills that enhanced business productivity and maximized revenue.
Excellent interpersonal skills; proven ability to develop and establish strategic relationships.
Vice President of Sales and Marketing
With nearly 20 years in finance and sales, Michael brings a varied skillset and outsider's perspective to the concrete protection industry.  A specialist in leading teams, streamlining processes and quality control, he is excited to help build a sustainable future with Ecobeton-USA.  Michael prides himself on building strong relationships and providing excellent customer service to clients and coworkers alike. In his spare time, he loves to travel, hike, kayak, and enjoys long walks on the beach.  Michael received his BS in Business Administration (Finance/Management) from the University of Arizona.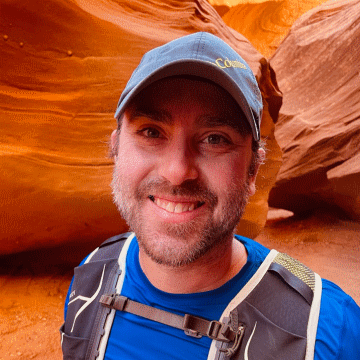 Sales Representative – Tennessee, Mississippi, Alabama, Arkansas
Dudley Dolinger founded Dolinger & Associates in 2000, a manufacturer rep agency located in Nashville, TN, servicing the South East United States. Specializing in concrete-related products that water-proof, densify, polish, and repair concrete along with work zone, roadway signage, pole/sign breakaway systems—focusing on Department of Transportations, general contractors, architectural and engineering firms. Responsible for marketing and establishing distribution. Dudley Dolinger is a graduate of Austin Peay St University, receiving a BS degree.
Sales Representative – Wisconsin, Minnesota, Illinois
J.D. spent 10 years in law enforcement, working as a Patrol Officer, Detective and Patrol Sergeant. Between 2017 and 2019, he served as the Operations Manager for Rock River Cartage trucking company. Throughout his career, J.D. has relied on his strong communication skills to achieve numerous successes and solve on-the-job problems. J.D. received his Bachelor's Degree from Western Illinois University in 2007 and his Master's Degree in Law Enforcement from Purdue University in 2014.
Sales Representative – Wisconsin, Minnesota, Illinois
Jeryd has worked in the Property Management, Maintenance and Landscaping business since 2016. He brings experience in property maintenance, landscaping, renovating/remodeling homes and rental properties, construction, property management and material management. Jeryd has previous experience running and owning a maintenance/landscape business.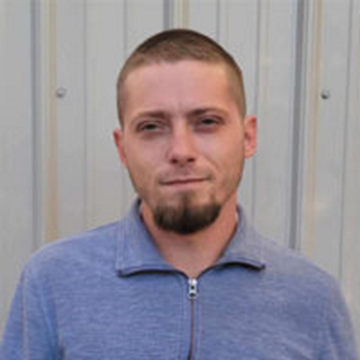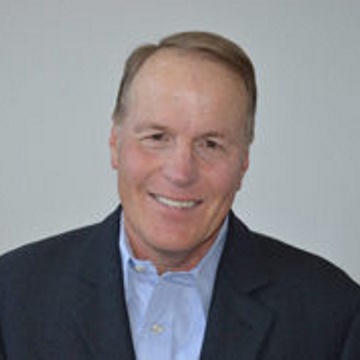 Sales Representative – Wisconsin, Minnesota, Illinois
With more than 25 years of experience in industrial and construction distributor sales, John has worked as a manufacturer's rep for the last 11 years. With Roy Bach & Associates, John grew sales from 15-30% annually. In 2011, John established Preferred Choice, Inc., a manufacturer's rep firm and wholesale business. John is a Certified Sales Professional (CSP) and Certified Professional Manufacturer's Rep (CPMR). He is a member of MANA and STAFDA. He earned his B.S. in Business Administration from Illinois State University.
Sales Representative – Southern California, Arizona
Over 25 years representing companies in engineered products, primary focus has been on roadway and intelligent transportation industries. As a Regional VP of sales and operations promoting water-based epoxies direct to clients including SeaWorld, the NFL, NASCAR, U.S. Navy, Walmart, and major cities, California to Texas. Bringing products to market in a common-sense approach was core to success for three startup coating product lines. Accumulated numerous experiences with nearly every western state DOT's has led to working through the problem-solving challenges often experienced in the public sector infrastructure, including bridge, roadway surfaces, and traffic engineering.
Extensive involvement with completed retrofit projects created a sensitivity to listen and observe closely client engineering challenges assessing product applications that work long term. Sensitive to representing and working with companies / municipalities with sustainability programs and reduced carbon emission standards as core beliefs.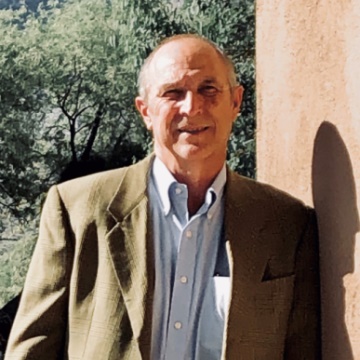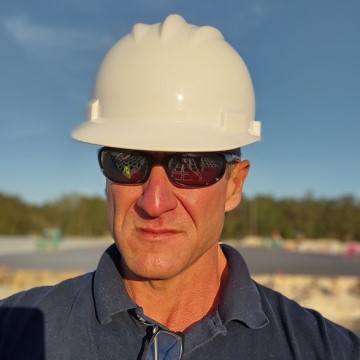 Sales Representative – Florida, Caribbean
Brad began his career more than 26 years ago dedicating himself to providing quality products to the construction industry aligning with both manufacturers and distributors.  Brad takes pride in the relationships he has developed over the years with key architects, engineers, contractors on various commercial projects throughout the Southeast and Caribbean.
Sales Representative – The Carolinas & Georgia
Graduate of Texas A&M University Bachelors of Science. Worked in the Industrial Distribution market for 40 plus years. Specializing in Waterproofing, Specialty Coatings and concrete restoration for 35 years. Assisting Engineers and Architects with writing specifications or numerous projects. Managed a product installation company for 25 years. Focused on working projects from "Conception to Completion".
Ecobeton was founded in 1993 and has been actively involved with our customers and partners in the applications and testing of our products.
Our staff and representatives are available to meet with your team, in person or online, to discuss your unique situation and needs and to provide information and training.
Tens of Thousands Completed Projects
Ecobeton's Vetrofluid has far exceeded the expectations of our customers and they continue to find valuable uses and reasons for using our products.
Let us protect your investments
Water impermeability, protection from acids & salts, prevention of oil & fuel staining, resistance to damage from freeze & thaw cycles, prevention of shrink cracking when used as a cure, increase the strength & density of concrete, reduce maintenance and greatly extend the lifecycle of all concrete.