Surface Armor® is a collaborative product from Ecobeton-USA and GST International. The unique capabilities of each product complement each other to give aging or damaged concrete an unsurpassed level of protection, an entire new life cycle a brand-new concrete appearance.
As with all Ecobeton-USA and GST International products, Surface Armor® applies and cures quickly and can provide a fast return to service.
Products Merged for a New Purpose
Surface Armor® is versatile enough to be applied with an air sprayer or to be poured and spread with a squeegee but has far more adhesion, shear resistance, and flexural strength greater than that of concrete while maintaining critical surface friction properties. Surface Armor® can be finished in similar ways to concrete such as a broom finish, stamping or being floated.
The Surface Armor® system uses original Vetrofluid® to penetrate deep into concrete converting a 1 1/2 inch on average layer into a structurally superior concrete.  After a partial cure time GST internationals surface armor is mixed into a thin slurry that spreads and seeps deep into cracks, pits & holes bonding to the concrete and permanently repairing it.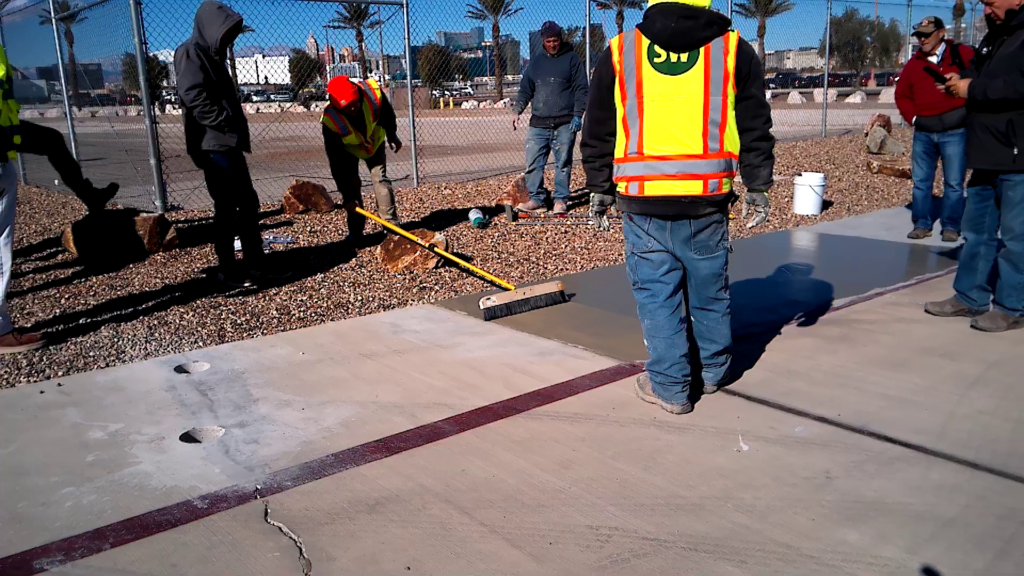 Above: Surface Armor® crack remediation showing core samples removed for depth and bond strength testing.
Below: Surface Armor® being vertically applied with a sprayer and trowel finished.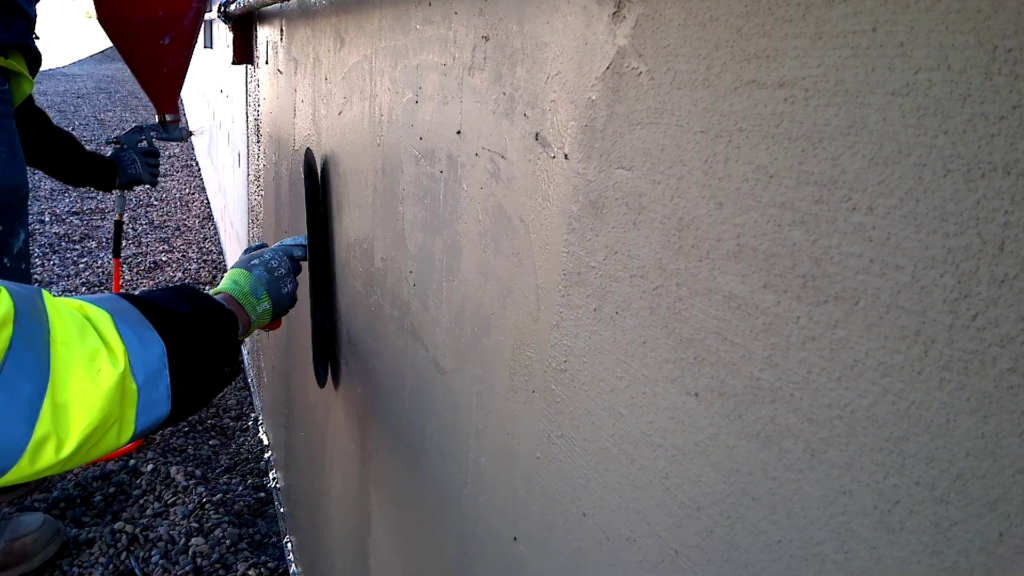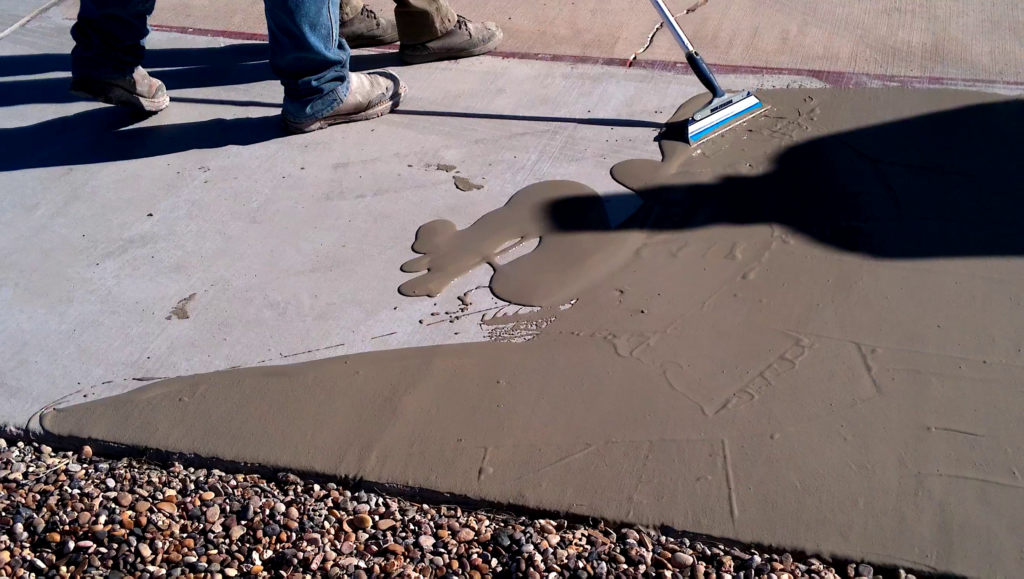 Surface Armor being applied on airport fuel depot concrete for crack remediation.
Lasting protection, structural structural integrity, and easy maintenance
Surface Armor® is a cementitious product. It looks, feels, and performs like concrete but also resists stains, chemicals and salts and protect concrete from spalling and continue the erosion.  Concrete can be given entire new life cycle and a brand-new appearance.
Surface armor is currently in the final stages of its development, check back here for more information coming soon.
Below: Surface Armor® crack remediation core sample showing repair depth and resurfacing.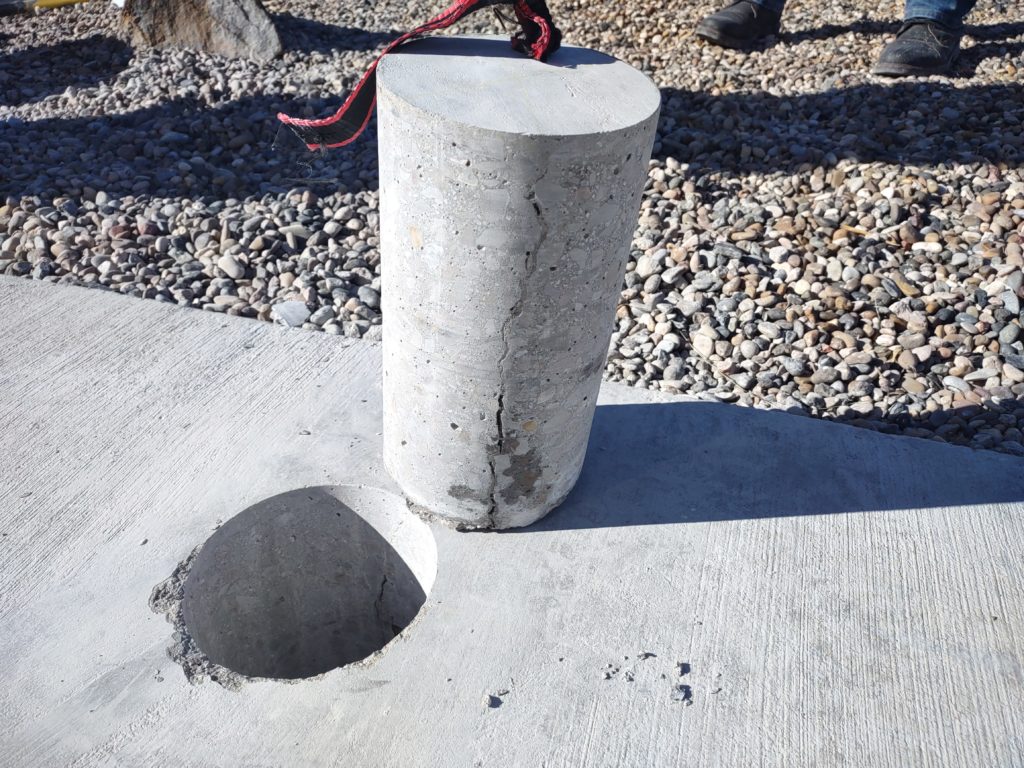 Ecobeton-USA & GST International
Surface Armor® Coming Very Soon